I took advantage of Debenhams' 25% off promotion over the weekend, and bought some shoes for my three Bridesmaids.
This in itself was a total mission; one didn't like one style, another didn't reply to my message requesting they have a quick peak online when they had a spare moment and one Bridesmaid in particular didn't like ankle straps and didn't want heels that were too high. So trying to get everyone to agree on one pair of shoes was a nightmare.
But in the end, I took the plunge and ordered a pair that two out of three of my Bridesmaids like. I'm not going to be a total Bridezilla and make them wear them if they don't fit, or are uncomfortable, but we've got to start somewhere, and that place might as well be while there is 25% off!!
So these are the beauties I bought them…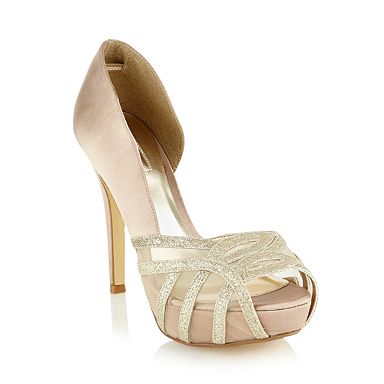 They were originally £38 each, but I saved £9.50 in the sale and got them for £28.50 each… almost saving £30 in total! Fab!
So this is their complete outfit (all being well with this pair of shoes).
Necklace and earring set:
Shrug:
Dress (with either no tights or skin coloured tights):
And the pretty shoes: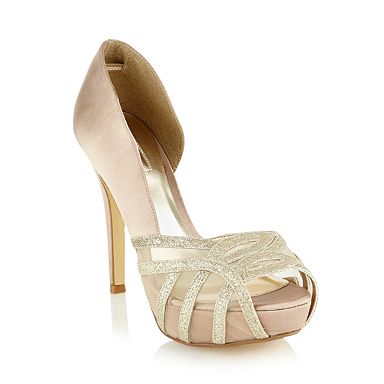 I've still got to find something for their hair, but I haven't even started looking for that yet!
But YAY!! Its all coming together!!!! And each complete (including accessories) outfit has come in at less than £100 each!!